Telephone Handsets for VoIP, IP and SIP
Overview

Poly

Cisco Handsets

DECT Handsets

NEC Phones
Overview:

At Midshire Telecom, we supply a wide range of Telephone Handsets for VoIP, IP and SIP which are suitable for new startup businesses all the way up to Call Centre organisations.
When purchased or leased with our NEC SL2100, NEC SV9100 or HostX telephone systems, they are pre-programmed and delivered to your business address ready to 'Plug and Go'.
A VoIP handset along with a SIP handset, use a connection over a broadband connection to allow calls to be made rather than over your conventional copper telephone lines. When making a call, the recipient doesn't require an IP handset connection to receive calls. Due to this added resiliency, the reduction in your telephone bill costs can be significant.
Below is a list of the most popular sample handsets that we provide. Should you come across a handset which is not listed below, please don't hesitate to contact us, as we can provide a number of handsets from our many suppliers, including: Polycom, Cisco, Samsung and Yealink to name a few.
Poly:

Poly Handsets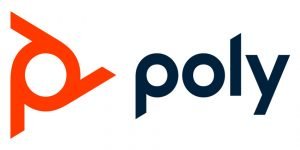 Poly VVX450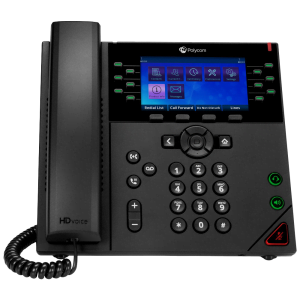 The Poly VVX450 is a twelve-line, high-performance IP deskphone with colour display. Designed for
businesses of all sizes, it is ideal for executives and upper management.
Features:
– 4.3″ Colour Display – 12 Speed Dial Keys – HD Voice
---
Poly VVX150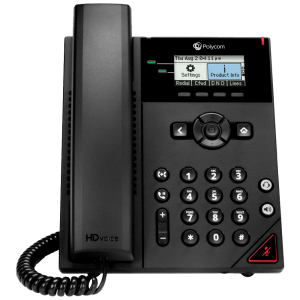 The Polycom VVX 150 is an easy-to-use, performance business media phone that is designed for today's busy workers and managers.
Features:
– 2.5″ graphical, backlit monochrome LCD display – 2 Line keys – HD Voice
DECT Handsets:

Yealink Handsets
Yealink W52P Dect
The Yealink W52P is a scalable cordless IP DECT phone. This is a flexible, state-of-the-art cordless phone which can grow with your business.
Features:
– 1.8″ Colour LCD Screen – 4 Simultaneous Calls – 50m Range – Desktop and Wall Mountable
To find out more about the costs and services available from Midshire, fill in the short form on the right hand side and we'll get in touch with you.
NEC DECT
M166C Communicator
The NEC M166 Communicator is an alarm and communication device in one. It is ideally suited to provide personal safety to staff, patients and elderly people, such as in care institutions. This wireless alarm and communication device provides the freedom and comfort to move around whilst saying connected.
Features:
– Pressing the alarm button will immediately alert the relevant staff
– Instant Speech Connection
– Can be worn with a lanyard or clip
---
G266 Dect Handset
The NEC G266 is a compact and professional mobile handset. This handset offers a range of business features such as a central directory, loudspeaker and personal alarming.
Features:
– Many call control feature seamless integrated with the phone system
– SOS alarming key
– Dual charger allowing for an additional battery to be charged
---
G556 Dect Handset
The NEC G566 is a sophisticated business handset that provides a wide range of mobile communication capabilities. With this handset your employees can have the confidence to be mobile whilst on the phone.
Features:
– Dedicated programmable keys with LED indication
– Intuitive user interface with colour display and icon based menus
– SOS alarming key
---
I766 Dect Handset

The NEC I766 handset is designed with the most demanding environments in mind, with its rugged design it is suited to environments such as healthcare and manufacturing.
Features:
– Sturdy, yet appealing design
– SOS button, man-down and pull cord alarm
– Dust and water protection
---
YEALINK
Yealink W52P Dect
• 1.8" Colour LCD Screen
• 4 Simultaneous Calls
• 50m Range
• Desktop and Wall Mountable
---
 GIGASET
Gigaset R650H
• Shock Resistant
• Vibration and flashing alerts
• Dust and waterproof according to IP65
• Hands-free talking
• Headset connection
---
Gigaset LS750H
• 2.4" Display
• Great battery life with up to 12 hours talk time, and 250 hours on standby
• Choice of audio profiles
• Icon based user interface
---
Gigaset S650H
• 1.8" colour display
• Icon-based user interface
• Side Keys for Easy Volume Adjustments
• Address book for up to 500 phonebook entries.
---
---
NEC Phones:

DT820 IP Handset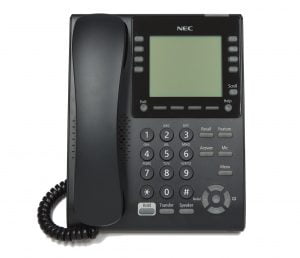 The NEC DT820 is available in both 6 Line and 8 Line models. These handsets offer a sleek design and are a great choice for businesses that need cost-effective handsets that don't compromise on features or functionality.
Features:
– Backlit display and line keys
– Softkeys/LCD prompts
– Call History
---
SL Series IP Handset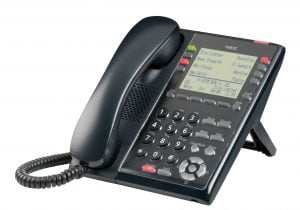 The NEC SL Series IP Self-Labelling Handset provides all of the day to day features required from a desktop phone and maintains an elegant design.
Features:
– Backlit display
– Programmable self-labelling keys with lamps
–  100 number personal directory