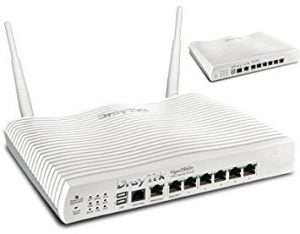 Business WiFi Routers
To connect your business premises to your employees, customers, and the outside world, you must start by connecting to the Internet. This means you need a good quality, secure business WiFi router.
When looking at suitable routers for your business, it can be somewhat confusing if you have no prior IT knowledge. The router you choose, might not be primarily based on price, however will infact be based on your businesses existing needs, such as supporting office based employees (including guests) on the network, as well as for VoIP phone systems.
---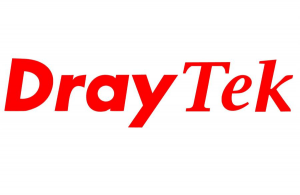 Due to its business-class security and reliability, Midshire Telecom supply the full Draytek router, product catalogue.
To find the best Draytek business router for your businesses with the features that suit you best, check out the current list of routers we currently provide:
Draytek 2760N
The DrayTek Vigor 2760N, the latest Triple-WAN ADSL 2/2+ and Fibre Broadband Wireless-N Router is suitable for homeworkers or small office businesses. This DrayTek Vigor 2760n provides connectivity to your PCs or devices (laptops, tablets, smartphones) via its four built-in Gigabit ports, or using 802.11n Wireless-N.
Draytek 2862N
The DrayTek Vigor 2862N ADSL Router is our most popular business router. This router supports both ADSL and VDSL (Fibre to the cabinet, FTTC), whilst also boasting several professional-level features to increase security, flexibility and functionality.
Draytek 2960
The Vigor 2960 is a high-performance dual-Gigabit WAN router. The two dedicated Gigabit WAN ports can provide load balancing, WAN failover or bandwidth aggregation (increasing total bandwidth onto the Internet). The Vigor 2960 provides high performance with DrayTek's traditional ease of use and comprehensive features set.
Choosing frоm оnе оf thе many business routers we provide, will be much еаѕiеr when thе needs of the buѕinеѕѕ аrе considered рriоr tо purchase. Thiѕ will hеlр tо dеtеrminе which fеаturеѕ аrе vitаl tо the dау tо dау operation аnd whiсh fеаturеѕ will improve efficiency and реrfоrmаnсе overall.
To aid with your decision making, all of our customers are allocated a dedicated telecoms consultant who can recommend the right router for your business.