Overview:

HostX Handsets
There are a number of fully certified VoIP handsets available for your HostX Phone System – pre-configured and ready to use. With Midshire Telecom, you can have a truly bespoke telephone system – you can mix and match the HostX handsets you use across your organisation, based on your requirements. They can even be mixed and matched with conference room phones to optimize your system how you wish.
With the variety of options and features they come with, you can be rest assured we have the right VoIP handsets for any budget.
---
Poly VVX450
Poly VVX450 is a twelve-line, high-performance IP deskphone with colour display. This modern and sleek handset has been designed for businesses of all sizes, it is ideal for executives and upper management.

Features:
– 4.5″ Colour Display
– 12 Speed Dial Keys
– HD Voice
---
Poly VVX150
The Poly VVX150 is an easy-to-use, performance business media phone that is designed for today's busy workers and managers.
Features:
– 2.5″ graphical, backlit monochrome LCD display
– 2 Line Keys
– HD Voice
---
Cisco SPA504G
The Cisco SPA504G is a mid-range business desktop phone with an extensive feature list
Features:
– Monochrome LCD Screen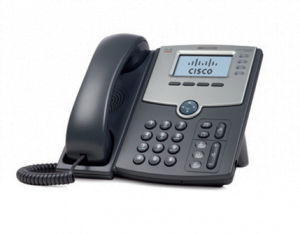 – 12 Speed Dial Keys
– Dedicated hold button
– 4 Way Rocking Navigation Cluster
---
Yealink W52P Dect
The Yealink W52P is a scalable cordless IP DECT phone. This is a flexible, state-of-the-art cordless phone which can grow with your business.
Features:
– 1.8″ Colour LCD Screen
– 4 Simultaneous Calls
– 50m Range
– Desktop and Wall Mountable
---
To find out more about the costs and services available from Midshire Telecom, fill in the short form on the right hand side and our team of experts will get in touch with you.