Compare Business Mobile Phone Deals
Overview: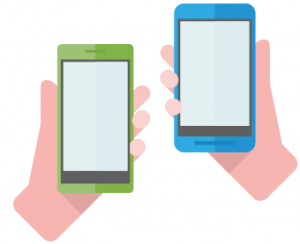 Compare Business Mobile Phone Deals
Trawling the internet for different providers to compare business mobile phone deals is a long and tiring process. At Midshire Telecom, we make things simple – we've done all the hard work to compare business mobile phone deals already. Our experts are on hand to put together the best mobile package for you, making sure it's perfect for your business' mobile requirements and all for an affordable price.
We'll work to identify how we can save your business money by finding the most appropriate handset and tariffs based on your requirements. Whether you prefer an iPhone, Samsung Galaxy, Google Nexus or Google Phone, we can create the perfect business mobile deal for you. We've made partnerships with the industry's leading mobile network providers, such as Three, O2 and Vodafone, meaning that we've already worked to compare business mobile deals to find the best options available.
We've got great mobile deals for businesses of all sizes, and with our ultrafast 4G coverage and generous data allowances, you can be more productive than ever before by not being slowed down by your mobile device.
We've also got a fantastic range of mobile bolt-ons which enable you to use your phone while travelling and give you full IP telephony functionality from your mobile device.
Why choose Midshire Telecom?
Our team of experts have been saving businesses of all sizes money on their telecommunications, and endeavour to provide your business with the best mobile deal.
Midshire Telecom is a Samsung award-winning mobile provider recognised for our skill and expertise within the industry.
Here at Midshire Telecom, we take great pride in the service that we offer to our customers. We can offer you friendly, expert advice on which mobile tariffs are best suited for your business usage and have an extensive range of options available to you. Contact us today to find out more.