Cheap Business Mobile Contracts
Overview: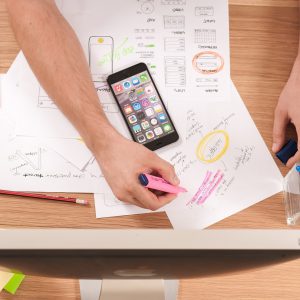 Mobile smartphones have become ever more popular and as such has become a key feature of any business telecommunication structure. These clever devices enable employees to stay connected and keep up with messages, calls and emails. Therefore, obtaining the best and most cost-effective mobile contracts is important to business owners. If you're looking for cheap business mobile contracts, Midshire Telecom can help.
Midshire Telecom has years of experience in the business mobile industry, and have made great relationships with leading network providers so that we can offer our customers some of the best business mobile contracts on the market. So, whether you prefer the latest iPhone, Samsung Galaxy, Google Phone or Google Nexus, rest assured that we have it in stock and ready to use for your business, at a price business owners will love.
Choosing the right mobile contract for your business can be a time-consuming and complicated process. How do you know which deal is best, and what provider is the most reputable and reliable? Midshire Telecom is a Samsung Award-Winning company that has been recognised as a business mobile telecommunications expert that provides excellent levels of customer care.
We know that mobile devices are essential to businesses in the modern world, and as such make it our first priority to get you back on your feet in the event that something should go wrong. At Midshire Telecom, we really stand out from the crowd because of our excellent customer service and support. We're here to guide businesses through the best options in their telecommunications plan, and believe that customer service and support are at the core of everything that we do.
We know that sometimes you need that little bit more from your mobile telecommunications and have therefore created a great range of mobile bolt-ons to make your mobiles more flexible and effective for a business than ever before.
Midshire Telecom has a great range of cheap business mobile contracts that don't compromise on quality, so get in contact with one of our experts today.