Best Business Mobile Phone
Overview: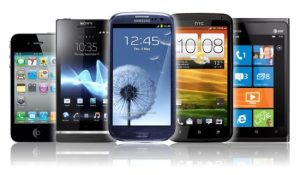 Best Business Mobile Phone
In the modern business world, employees are becoming less tied to their desks, and as such many employees are using smartphones to stay connected. These devices give us access to everything we need to stay productive – emails, web-browsing, calls, etc. This brings the question; which smartphone is the best business mobile phone?
There are a few key things to consider when choosing the best mobile for business use such as; functionality, design, processing power, storage capacity and battery life. Midshire Telecom have already reviewed a range of smartphones and have selected some of the best business mobiles to offer to your business. So, whether you're looking for the latest iPhone, Samsung Galaxy or Google Phone, Midshire Telecom have it in stock and ready for your business.
If you're looking for something a little more durable and rugged, we have great value mobile phones that are suited to working in tough environments.
We've also got a great range of bolt-ons, to support your business mobile needs further, which are available alongside any of our current plans, for as long or as little as you need them.
Why Midshire Telecom?
Midshire Telecom have over 15 years of experience in the business telecommunications industry and are a Samsung award-winning mobile provider, recognised for our skills and expertise within the mobile industry. Thanks to our partnerships with industry leading network providers Midshire are able to offer some of the most competitively priced mobile deals available.
We understand that the mobile solution you choose for your business is critical to its full functionality. Should something go wrong, we don't want you to miss any important emails, phone calls or messages. Our expert support team is on hand, and make it their priority to get you back on your feet as quickly as possible.
So, if you're looking for the best business mobile phone, get in contact and our Mobile Specialist will find the perfect deal for your business.