Compare Business Broadband Providers
Overview: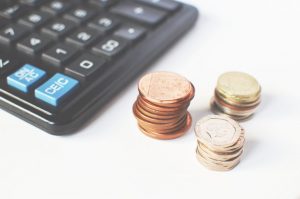 Compare Business Broadband Providers
Getting your business online with a reliable and fast connection is a high priority in the modern marketplace as more and more business opportunities come from being online and connected. If you're looking to compare business broadband providers, we've already done the hard work and have partnered with the best ones to provide businesses like yours with a reliable and quality service. So, whether you're running a café, shop, office, or mobile business, Midshire Telecom can help get your business connected.
What broadband is suitable?
Knowing exactly what type of broadband your business needs for your usage requirements, and which companies are the best business broadband providers, can help get your business ahead of the competition and on the path to further success.
To compare business broadband providers and what deals they offer can be time-consuming and sometimes confusing. At Midshire Telecom, we strive to be an excellent business internet provider that focuses on customer service, and as such, you can be sure that we offer exactly the kind of deal that your business needs.
We aim to offer your business an honest and accurate reflection of our best business broadband deals for you to choose from, no matter your broadband requirements. With fast internet speeds, a reliable service, and excellent customer support, Midshire Telecom is proud to be one of the best business broadband providers.
We offer Superfast FTTC, ADSL, MPLS, and Ethernet Leased Lines, so you can rest assured that Midshire Telecom has a range of business broadband options suitable for your business. By comparing the various services and deals we offer here at Midshire Telecom, you can find the perfect broadband package for your business.
If you're not sure exactly what you're looking for, don't worry, our sales team is available to offer their expertise and find the perfect broadband deal for your business needs. Contact us for more information.