Internet Connectivity and Wifi for Landlords
WiFi for Landlords
Just like heating, electricity and water, tenants now consider Wi-Fi to be essential and great connectivity is one of the priorities when they are looking for a property to rent. Providing Wi-Fi with your properties makes them more marketable and gives tenants another reason to choose your property over a competitor.
In 2021, it's expected that there'll be 6.5 connected devices for every person in the world. That's over 50 billion devices. What does this mean for your properties? Simple. You need to factor in serious bandwidth right from the start.
With this in mind, landlords, investors and property developers should put good internet connectivity and Wi-Fi solutions high on their priorities for their properties.
As connectivity and Wi-Fi solution specialists, Midshire Telecom can design, install and manage a bespoke solution for your properties.
We're partnered with the UK's leading Internet Service Providers
As a leading business telecommunications provider we work with all the leading business internet service providers, enabling property managers unrivalled access to all the networks, so you can find the fastest and most appropriate connectivity, provided and supported by a single provider.
✔️Range of internet service providers so you get the very fastest speeds for your properties
✔️Wide selection of internet products tailored to your exact requirements (ADSL, FTTC, G.Fast, FTTP, Load-Balancing, Ethernet & Microwave Technologies)
✔️Pro-active monitoring of all internet connections across your portfolio
✔️ Market Leading Service Level Agreements
✔️Single Portfolio Invoicing
✔️Dedicated Service Desk & Account Management
So if you're a landlord looking to add broadband and WiFi to your properties, Midshire Telecom can help.
We help you Increase Property Yields, Reduce Churn, Lower Management Overheads & Improve your Tenant Wi-Fi Experience
Are you overwhelmed with tenant complaints due to poor broadband and WiFi?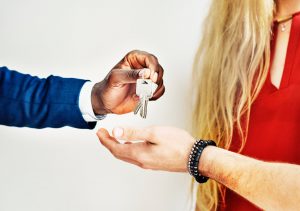 Many landlords have slow consumer-grade connectivity across their portfolio, often installing a connection into each tenant unit. Whilst this is seemingly cost effective to begin with, in-time costs can spiral out of control and the management of your telecommunications can become overwhelming, with little to no support and complex billing.
Midshire Telecom's broadband and wireless solutions alleviate you of this burden, increase your rental yield and free up your time so you can focus on keeping your tenants happy.
✔️ Professional Wi-Fi and Data Cabling Survey – 'Full Coverage Guarantee'
✔️ Ideal for tenant TV streaming, Video Streaming, Gaming, Downloading, E-mail and Web Browsing
✔️ An equal share of bandwidth for tenants at peak times
✔️ Superfast broadband from 20mbps to 10gb
✔️ Access to our in-house, local support team
✔️ Business-grade Service Level Agreements